Sallie Bissell
Acclaimed Author of Appalachian mysteries
Out Now – White Trees Crimson Snow
The Mary Crow Adventures Book 8
Amazon
Barnes and Noble
Now Available
White Trees Crimson Snow
The Mary Crow Adventures Book 8
Life is looking up for Mary Crow. She has a new love in Victor Galloway, a new job in Tsalagi County, and a new killer to convict. Teofilo Owle is a vicious, wily criminal who for years has eluded justice through trickery and intimidation. Now even Mother Nature seems to be helping Teo escape the law, as a monster snowstorm bears down upon the Appalachian mountains.
Buy it now at Amazon / Barnes and Noble
The Mary Crow Adventures
Sallie has re-issued the entire Mary Crow series.
These collectors edition titles have new material added and have been re-edited by the author.  All feature new covers as well.
_____________________________________________
Novel Aid – Editorial Services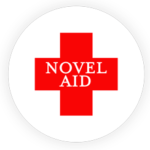 As my schedule permits, I sometimes help other writers get their work into shape for submission. Over the years I've worked with writers who are still dreaming of publication to Edgar award winners who have multiple novels under their belt.
I grew up in Nashville, Tennessee, having the good fortune to be raised in a multi-generational family of Southern story-tellers and book readers. In the second grade, I wrote a prize-winning essay about my Chihuahua, Mathilda, and my writing career was launched. My parents gave me a typewriter for Christmas, and I began to churn out one-page mysteries…
FAQ
Q. You seem like such a nice Southern lady. Where do you come up with all the terrible things you write about?
First off, thank you! I'm delighted that people find me so genteel–my mother would be proud! I am southern, and I try to be nice, but what I am personally has little to do with the stories I tell.
Images on this page
Top Photo by Karsten Würth (@karsten.wuerth) on Unsplash
White trees Photo by Jeremy Kovac on Unsplash
Additional Photo by Katie Moum on Unsplash
Additional Photo by Ivana Cajina on Unsplash
Design and Development by